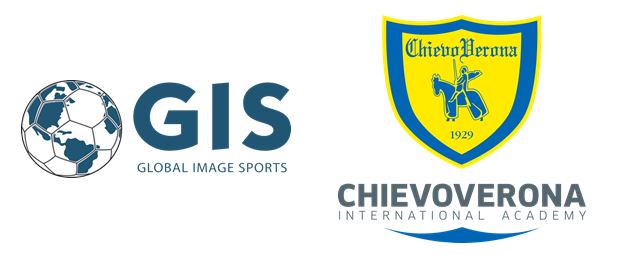 Global Image Sports & ChievoVerona Cement Partnership Agreement
Posted by Marketing, 16th March 2017
Global Image Sports and AC ChievoVerona have today re-launched their partnership agreement and cemented a long-term vision to promote the club on the international scene. The agreement will see the club working with GIS until at least 2020 and expanding its range of international programs, soccer support services and player development plans.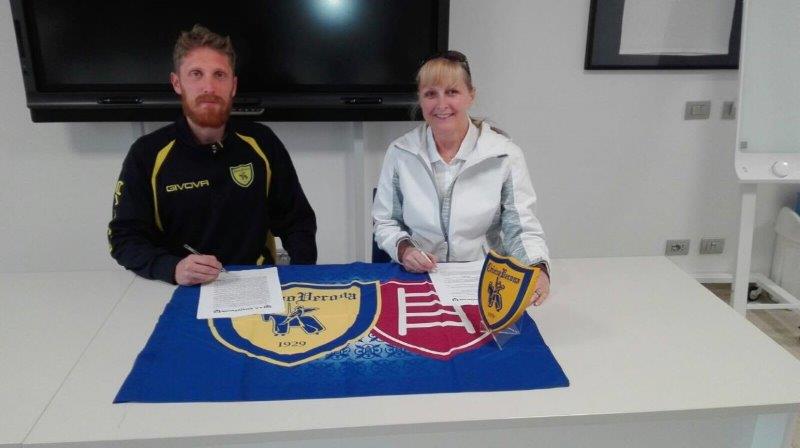 The newly reinvigorated approach will begin next week – with Chievo academy coaching staff visiting Singapore for 9 days to host a Chievo masterclass camp, deliver coaching education seminars to over 20 local aspiring coaches as well as host an elite player ID trial. There will also be several special visits to local international soccer schools and their players, to deliver and present the Chievo method and invite players and their families back to the club in the Fall, managed via GIS. Meanwhile, the North American Elite Trip group are currently completing the second of what are six planned tours to the club before the summer travel period starts. Clubs from Australia, Asia and the UK will visit in the second half of the year.

The ChievoVerona International Academy, powered by GIS in the territory of North America now stands at over 35 clubs, 25,000 players and saw over 200 people visit the city of Verona and the Academy in 2016. With long term ambitions to continue to develop these offerings now strengthened by the new agreement, Chievo partner clubs can look forward to additional coaching support, camps that are run by staff exclusively employed at the Academy and the opportunity for all players to continue to travel to Verona and be part of the Academy setup, under the GIS Tiered System of Player Development, which provides coaching and resources based on ability and the fulfilment of player potential.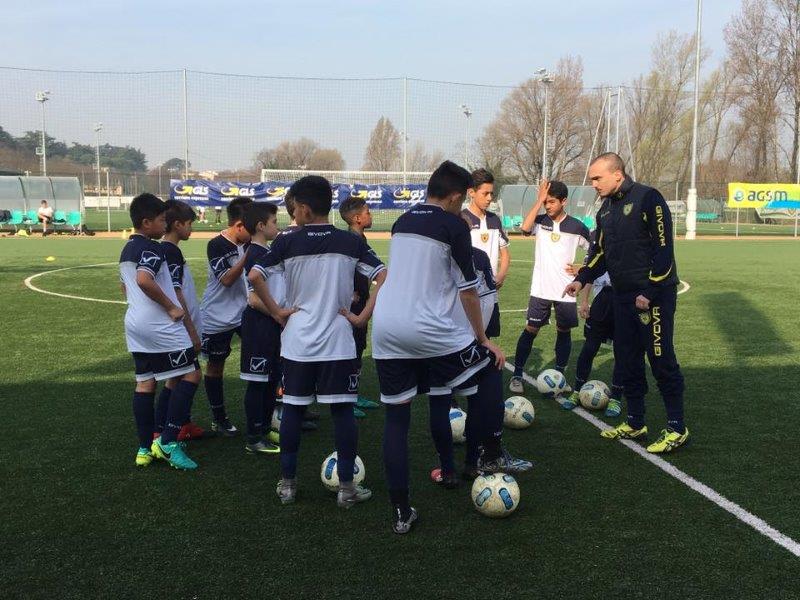 The GIS European Residential Academy, which is run at ChievoVerona and the purpose built Bottagisio Sports Center, will also continue to expand under the partnership, with 16 places available in September 2017. This elite level program is open to players from 14-18, who meet the ability and entry criteria of the club but which provides a full immersion in the Chievo academy up to three times a week, as well as matches and a dedicated program of technical, physical, psychological and social training. The growth of this program which enables players to develop and understand the requirements of the professional game or to expand their future College resume is a keystone of GIS' own development and is open to the very best players who are hand-picked by the club.

GIS CEO James Abrahart said regarding the announcement – "We could not be more thrilled to be announcing this today. Having visited the club several times in the last few years, we have developed a real affinity with the people, the culture but most importantly the soccer. Players, parents and coaches who come here are going to get an immersion and a level of knowledge and development that is almost impossible to find anywhere else. Every player & coach we have sent to Chievo has always come home saying the same thing – how much they had learned and improved."

ChievoVerona International Development Officer Davide Caliaro said – "We have worked closely with GIS over the last few years and they have always had a strong vision for the growth of the club. As a strongly established Serie A team with an Academy that has recently won several championships at different age groups, we understand the importance of growing internationally. Our aim is to provide the best training and quality in everything we do, to ensure the well-being of the player at all times and to look to develop our International Academy to one day welcome a player from the GIS territories into our first team."