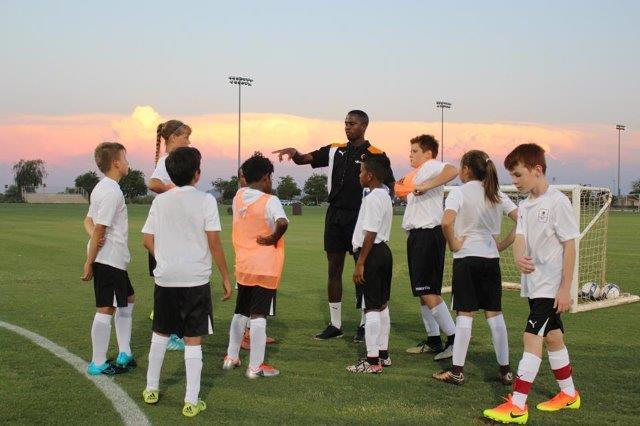 Above and Beyond in 2017
Posted by Marketing, 13th January 2017
With 2016 behind us and 2017 now well underway, the team at GIS never take their foot off the gas and have been working hard throughout the winter to bring you even more opportunities over the next 12 months. As the team currently finds themselves in LA at the National Soccer Coaches Convention, we thought this was the opportune moment to show you what's on the cards for us and our clubs, players and families in 2017…

PARTNERSHIP PROGRAM
GIS have established relationships with 15 professional sports clubs in Europe across different countries, leagues and cities. Simply put – why partner with 1 when you can have access to all?! Partner clubs and their board will have the option to enter into rolling agreements with GIS this year to have access to everything; which will open up a wealth of resources to coaches and players and open doors to hundreds of new opportunities in terms of support, international travel and technical programs aimed at nurturing development. The GIS Rewards Scheme for all partner clubs being rolled out in 2017 will also see us investing more in club/coaching education and development – either via resources, coaching placements, diplomas or workshops available to all partners under the auspices of multiple pro partner clubs. This will include a bespoke teamwear service via Macron in Italy, who are now established with several Premier League clubs with their incredible technical performance range, fast turnaround and stylish design.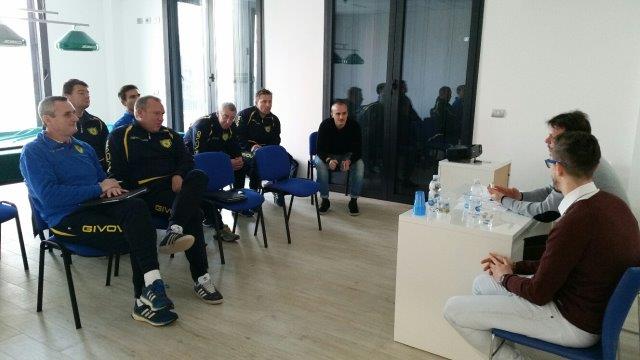 CAMPS & NATIONAL CAMPS
The 2017 camp schedule is in full swing and you can locate camps to sign up for by state or locale by following this link. With an army of coaches from our professional partners ready to travel across the Atlantic to bring their experience and methods to you, make sure you get signed up early on to take advantage of offers that will come your way soon!

The National Camp dates for Georgia and Arizona are now out, with invites to follow from the regional camps this summer. Stay tuned!

GA
July 23rd to 26th (West Ham United – TBC)
July 27th to 30th (Wolves)
July 27th to 30th (Genoa)
August 2nd to 5th (Stoke City)
August 2nd to 5th (GIS International Series – Multiple Pro Clubs)

AZ
July 28th to 31st (West Ham United – TBC)
August 1st to 4th (Chievo Verona)

PLAYER DEVELOPMENT
2017 will see huge strides forward in terms of player development by putting players onto a pathway under the auspices of our staff, coaches and pro clubs. Camp invitees and National Camp attendants will be given the ability to progress and learn through positive reinforcement. Understanding that players mature differently in terms of their mental, physical and emotional skills through their younger and teenage years is the core concept behind this idea; with all players being grouped under the GIS Tiered System of Player Development. Whether it be Academy Prospect, Academy Elite Player or Academy Development Group - the system ensures the optimum level of training will get to you and offers you resources and experiences that will stimulate your growth as football players but enable you to understand the techniques and lessons needed to aim higher and achieve your ambitions.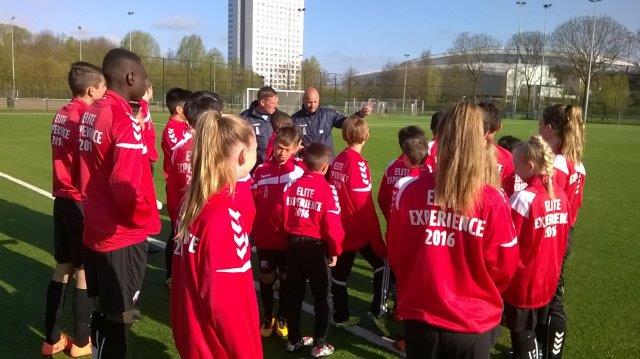 PLAYER RESOURCES
The best coaching in the industry and exposure to phenomenal opportunities aren't necessarily all the pieces of the jigsaw so GIS will be investing time and energy into giving our players the methods to use their soccer as a springboard for their lives. The hugely successful GIS Winter Series event in 2016 featuring the Meulensteen Method and US Technical Championship will expand and run again in 2017, with more offerings and curriculum made available from this incredible program. The brainchild of former Manchester United Assistant Manager, Rene Meulensteen; the USTC program is about confidence, skill development and learning through trial and error, putting the love of the game first to build confident, ambitious players.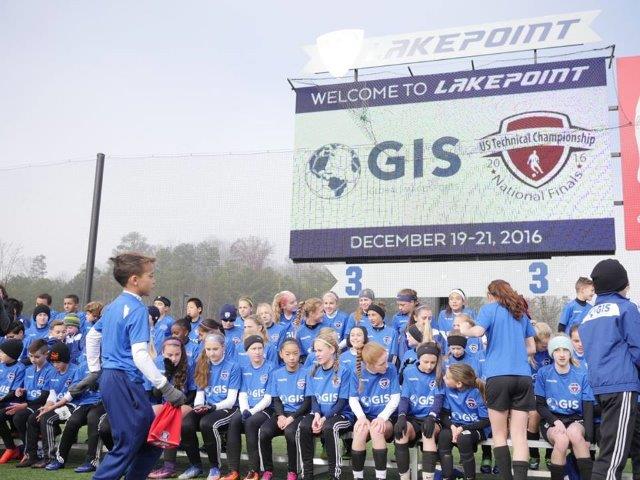 Likewise – for the older players in our family, GIS will be progressing plans to develop our College ID camp offerings and our relationships with the colleges in the USA. Bigger events are planned for 2017 with our partners across the continent – again focusing on the quality and ability to use our services and partnerships to our players to propel them to new heights in their education and personal development through their innate ability in the game of soccer.

If that wasn't enough – we've also invested and set up a fantastic program at Chievo Verona in Northern Italy – the GIS European Residential Academy which commenced in September 2016 and has doubled in size as of January. With 18 places available in September 2017 – the program gives players the chance to stay on site at a professional academy for 8 months of the year, with full exposure and access to the academy staff and training. The chance to live abroad, study abroad and get full video analysis, feedback and support with pursuing a college scholarship is also provided. Two players who have been on the program since September have already had approaches from several colleges, based on the recommendations and support offered through this program via GIS relationships.

THE 'GLOBAL' GAME
We're not just limited to North America anymore – with fully established operations in Oceania, South East Asia and all over Europe all growing this year. Our first South American professional partner club will be signed soon (stay tuned!) so it won't be long before we are hosting the first GIS World Series event to see who our best players & teams are from all corners of the globe!

THE e-FACTOR
Let's be honest - we all live, breathe and sleep soccer every single day, but sometimes it doesn't get better than a game of FIFA with your teammates. GIS are teaming up with Gfinity Gaming in 2017 to bring you the chance to sign up to an online portal and take part in exclusive games and competitions to win prizes and get more involved in the ever growing world of eSports. Stay tuned!

MOMS & DADS
You didn't think we'd forget you did you? To the parents – for your amazing support and the incredible job you do with these kids in our programs, we'll always keep you appraised of all offers, news and support services as they happen in 2017. If any of you out there are keen soccer enthusiasts yourself – why not look into our adult tours being offered in 2017? We have the chance for you to travel to Italy or England, play some matches with veterans teams and also see a wealth of live games from the Premier League, Champions League or Serie A! Take a look here – it might turn out to be a great way of staying active or putting on the cleats after all these years and rolling back the magic!